Last Updated on October 9, 2020
Bourbon, St Germain and Ginger with a good dash of Angostura Bitters – The Skeleton Key
Shouldn't a Halloween cocktail be something unexpected? I'm particularly fond of a St Germain Spritz made with Champagne – and rather partial to Bourbon on the rocks or made into a Whiskey Sour. But, the idea of mixing Bourbon with St Germain, adding lemon juice and a good slug of ginger beer and then topping the whole thing off with far more Angostura bitters than I would ever normally add to a glass, is one which, in its own way has a somewhat macabre sense to it.
The Skeleton Key cocktail is a contemporary mix – the invention of Brian Vollmer from Detroit. He says
'I created this drink while working at Michael Symon's Roast in Detroit. MI. I served it for a couple of days before I came up with the name. The rusty colour of the drink made me think of the skeleton keys that opened the old locks in my grandparent's house.'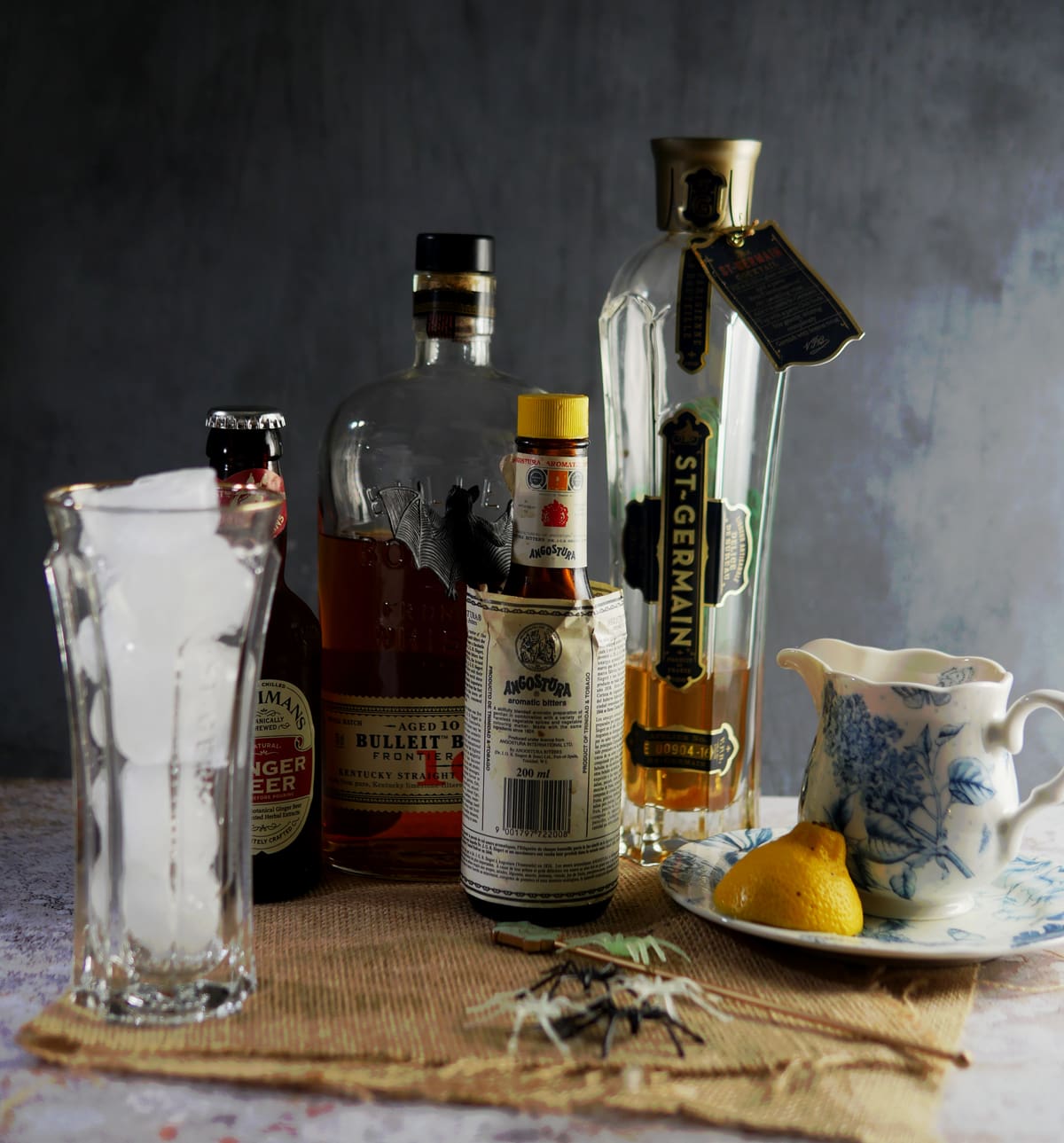 Looking for a Halloween cocktail, I chanced on the recipe and decided to try for myself. I prefer a little more St Germain than the original, but that apart, I made the drink much as Vollmer suggested layering Bourbon, lemon juice, St Germain and ginger beer into an ice-filled glass before topping it off with bitters. I was intrigued to find that the Angostura bitters really do float on top and slowly cascade through the drink and I thought it had the perfect spooky effect for a simple Halloween drink.
It's a long cocktail with just the right balance of sweetness for me – and very refreshing thanks to the lashings of ginger beer. And, I think it looks really striking – the perfect Halloween cocktail.
If you'd like to try for yourself, here's the recipe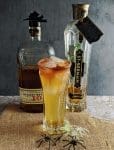 Skeleton Key Halloween Cocktail
A Bourbon and St Germain cocktail for Halloween
Ingredients
35

ml

Bourbon

25

ml

St Germain Elderflower Liqueur

15

ml

Lemon Juice

60

ml

Ginger beer

8

dashes

Angostura bitters
Instructions
Fill a tall glass with ice (I used my St Germain Spritz glass, but a Collins glass is what was originally specified)

Pour in the Bourbon, followed by St Germain, followed by the lemon juice and stir

Top with ginger beer and stir gently again

Finish with the Angostura bitters, allowing the bitters to float on top and gently mix through the rest of the drink giving a 'rusty' effect
Oh, and perhaps try to make sure that the Halloween spiders and bats don't make it into your glass!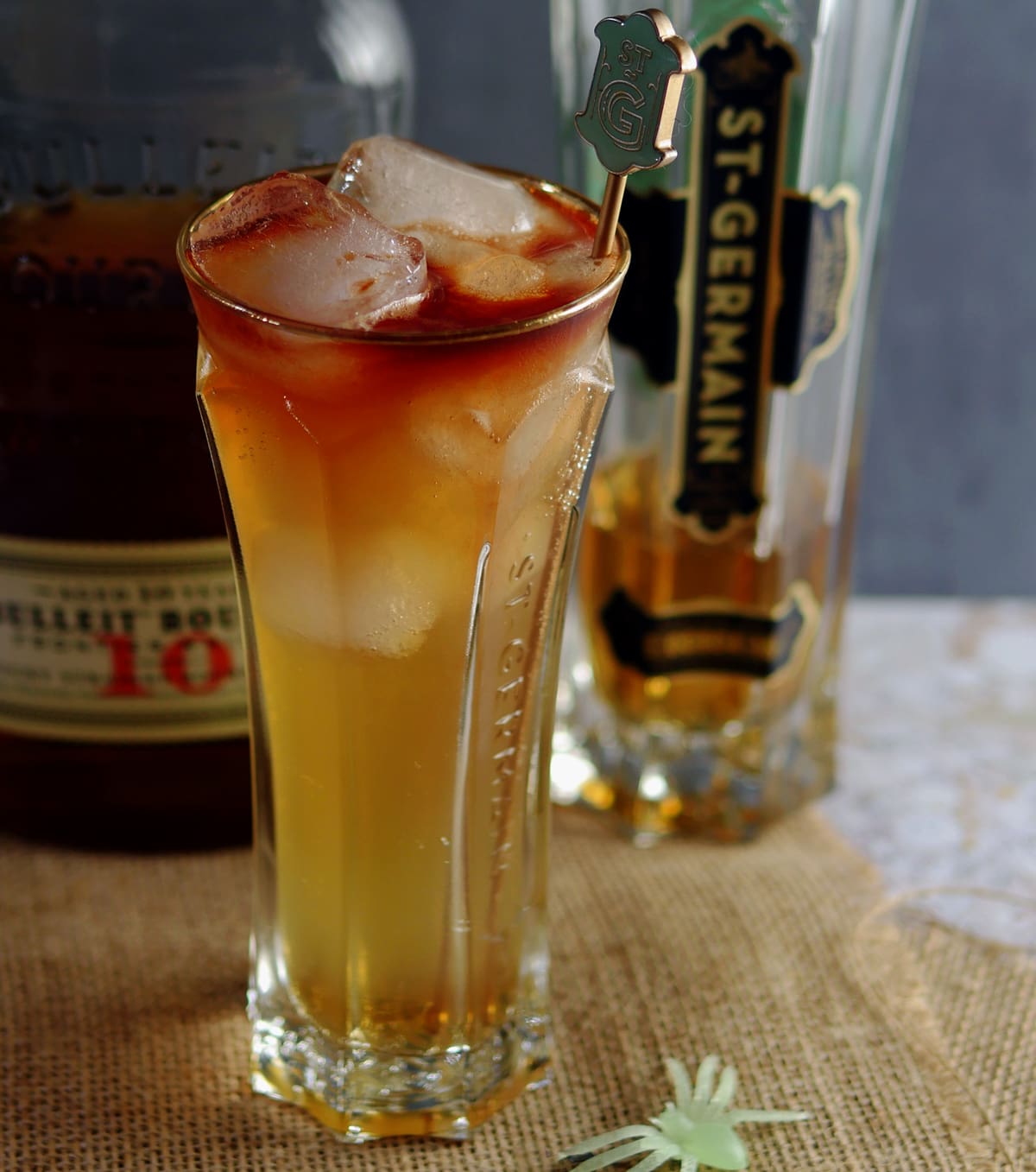 Disclosure: I was given the bottle of St Germain used to make this cocktail but all content is editorially given. For more about St Germain, do check their website