Last Updated on May 17, 2021
Wild Boar Steaks paired with Chianti from Castello di Radda
The first time I ate wild boar was in Tuscany. Staying in the heart of Chianti in Lecchi di Chianti, our villa was in a small hilltop village that had been restored and converted into holiday accommodation. The pretty terrace looked out across the vineyards and in the evenings we'd sit enjoying the sunset, feasting on local cured meats, olives, cheese and sipping excellent red wine. I remember one meal in Chianti where I feasted on a mushroom stuffed wild boar tenderloin. That is this inspiration for my recipe for wild boar steaks with mushroom in red wine.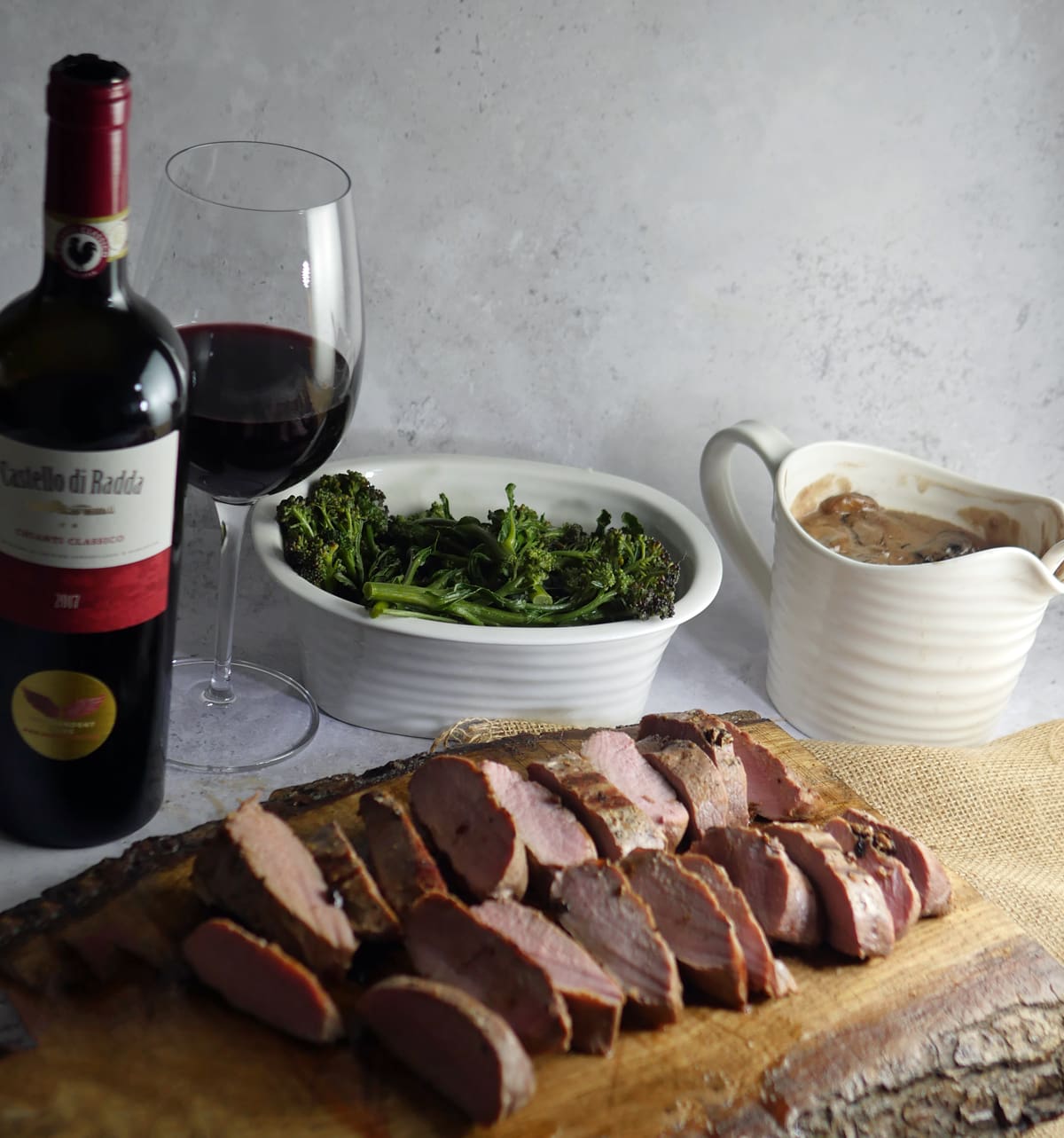 This Chianti from Castello di Radda reminds me of that trip. Silky smooth, fresh and elegant it's a delicious mouthful of red fruit with a lovely leathery note, light oak and smooth tannins. The wine is made by the Beretta family at their vineyard in Radda which is just 10 miles north of where we were staying. The vineyard has densely planted vines to ensure the grapes reach optimum quality before being harvested by hand. Ageing the wine in large oak barrels adds a distinctive taste of vanilla, spice and smoke. And their wines are aged in the bottle for at least six months before being released. Drinking the 2017 vintage reminded me that one of the first things I noticed when I bought wine in this part of Italy was that everything was properly aged. Even in the local store the red wines, in particular, tended to be at least 3 years old. With age comes a smoothness and suppleness that makes these wines very easy to drink.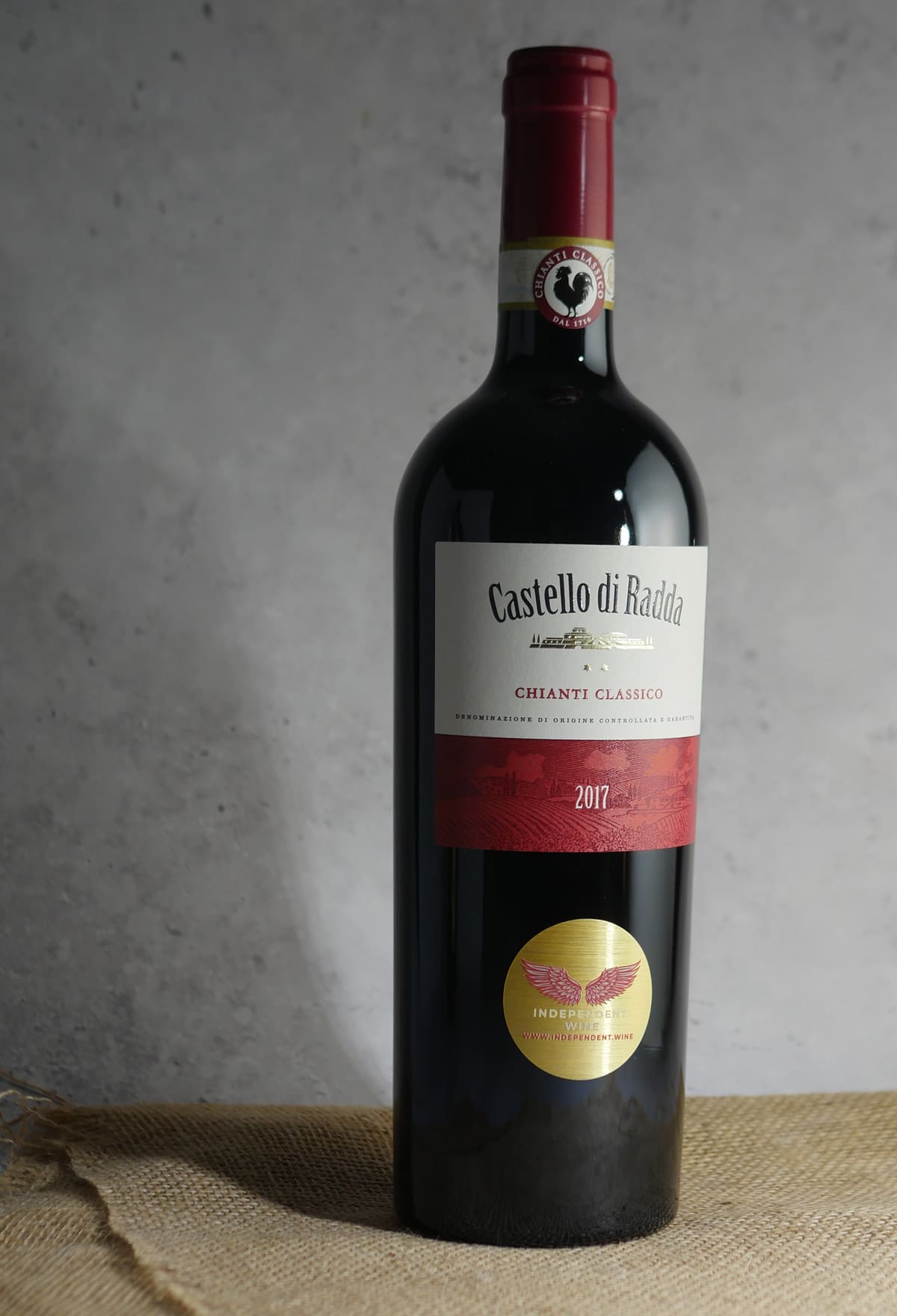 Where do you buy wild boar from in the UK? Well, I'm lucky to live within walking distance of Borough Market and some of the game butchers there have wild boar. But, most of the time I take the easy option and buy my wild boar online (and most of my other game too). Wild & Game has a great range of frozen game which comes with the advantage of round the year availability. The tray of meat I used for the wild boar ragu came from there and I've also been trying wild boar haunch steaks and tenderloin. Haunch steaks can, in my experience, be a little chewy.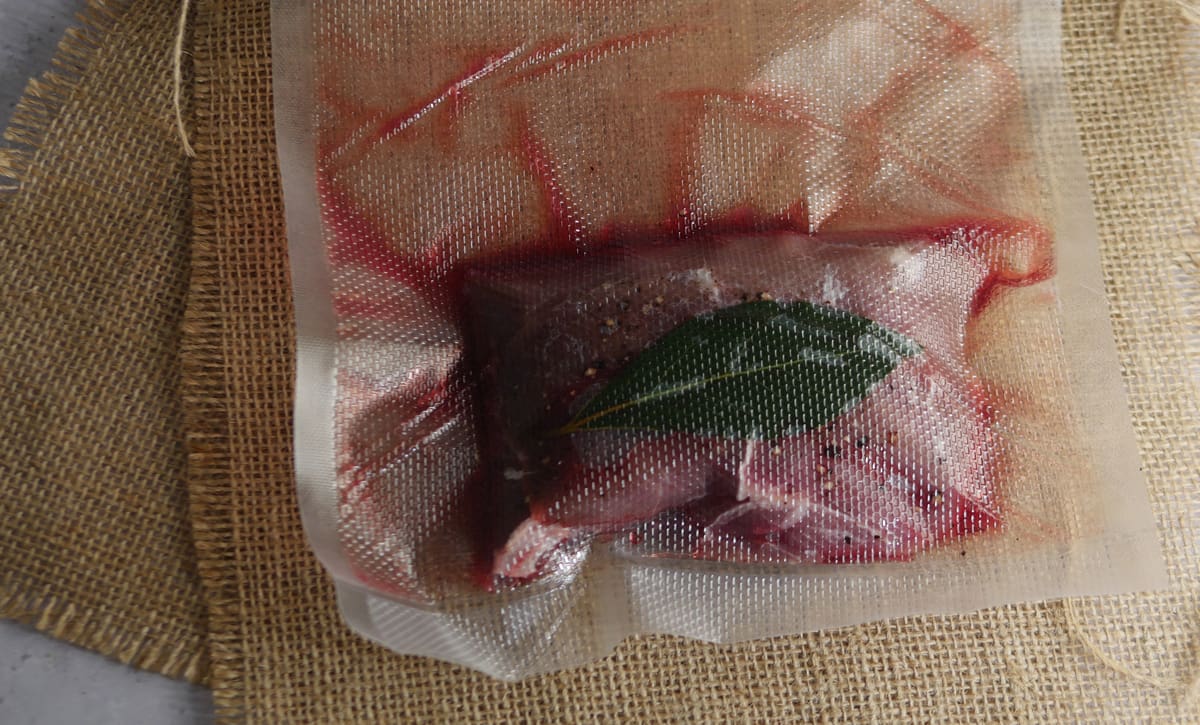 I used the sous vide to pre-cook mine before pan-frying to seal and finish the dish, which resulted in perfectly tender meat without the need to marinate.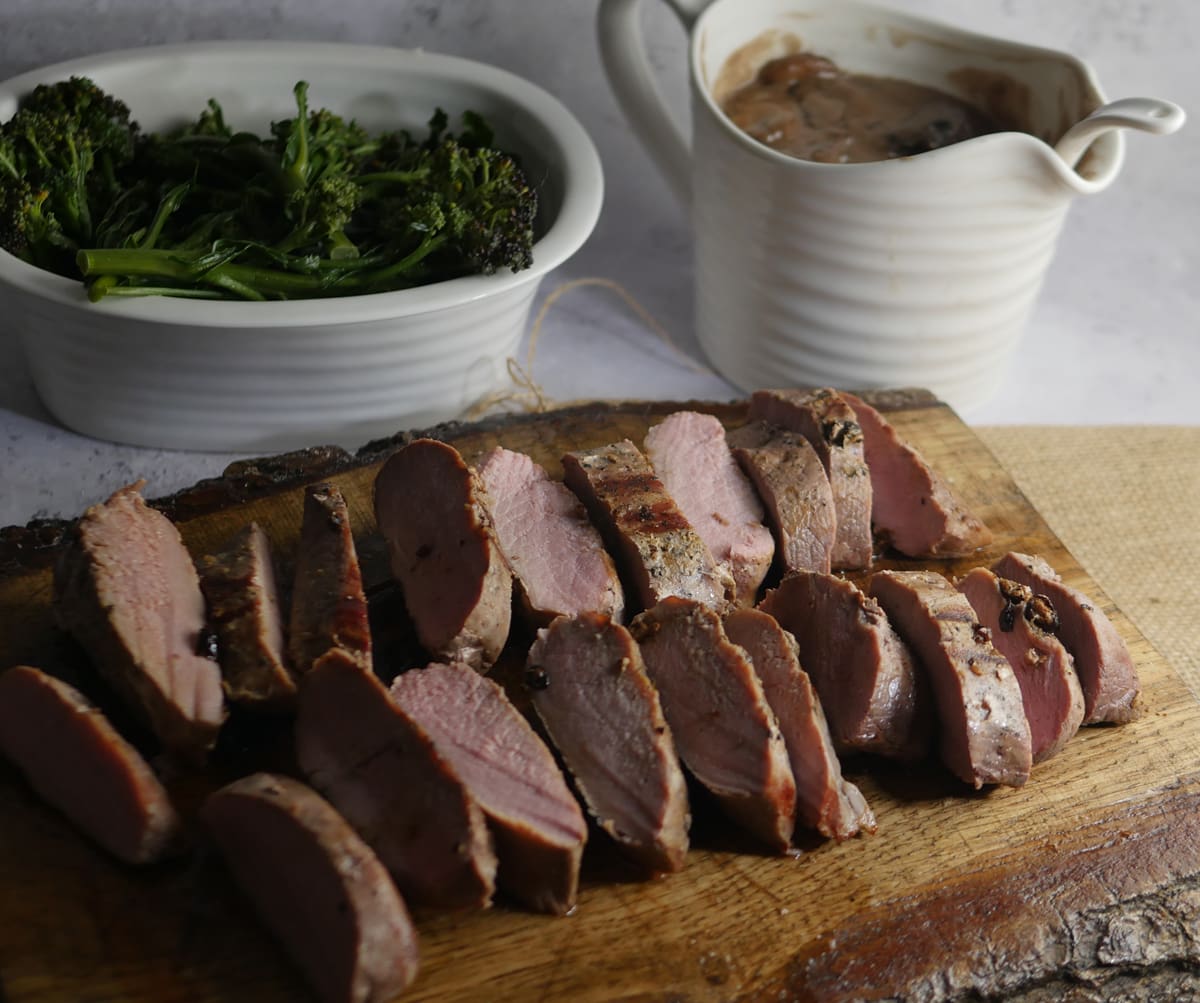 Tenderloin is very lean and really shouldn't need the sous-vide.
I just seasoned my tenderloin steaks and pan-fried them in a mixture of butter and olive oil. I made two versions of my mushroom in red wine accompaniment and decided that in this case, the best dish was made with tenderloin and a mushroom accompaniment with no added cream. So, that's the recipe I'm sharing with you, although we actually enjoyed the Chianti with the sous-vide haunch steaks and a mushroom in red wine and cream sauce.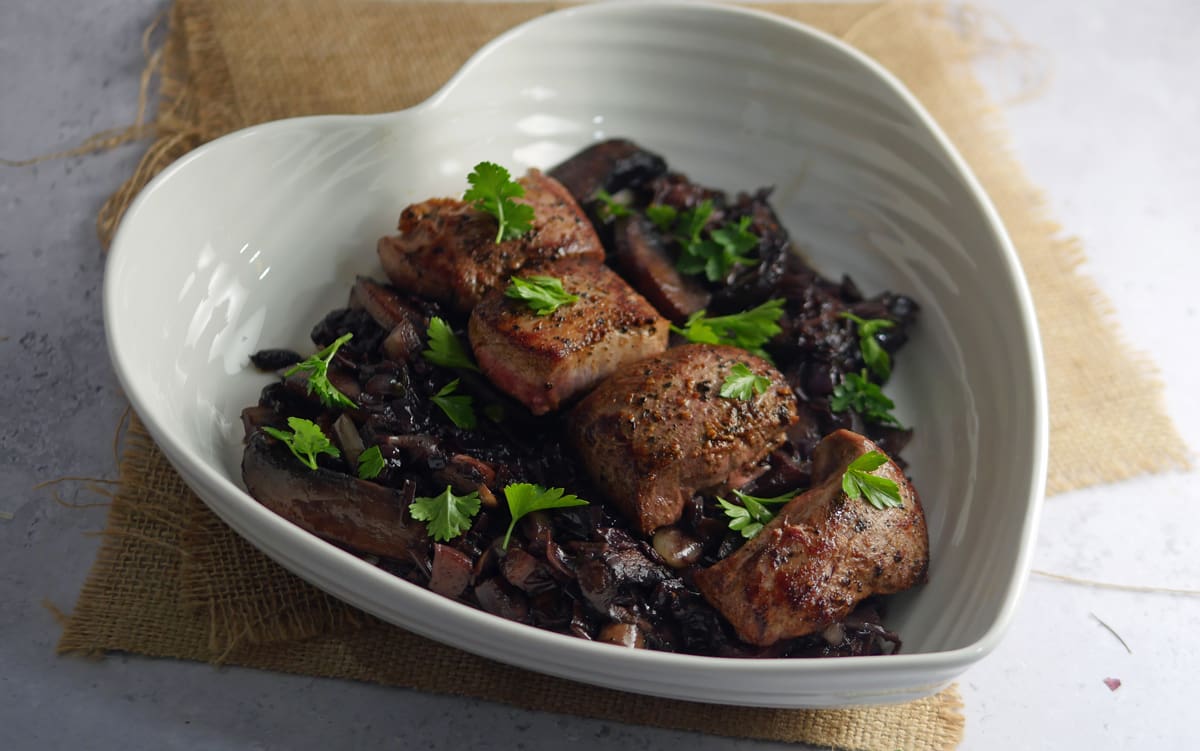 This mushroom in red wine mixture is best suited to field mushrooms or dark gilled portobello mushrooms. The red wine is reduced down so it's close to a glaze. It's the same process you would use to make a mushroom in red wine and cream sauce – so if you prefer a creamier and more liquid accompaniment, just stir through a couple of tablespoons of double cream at the end.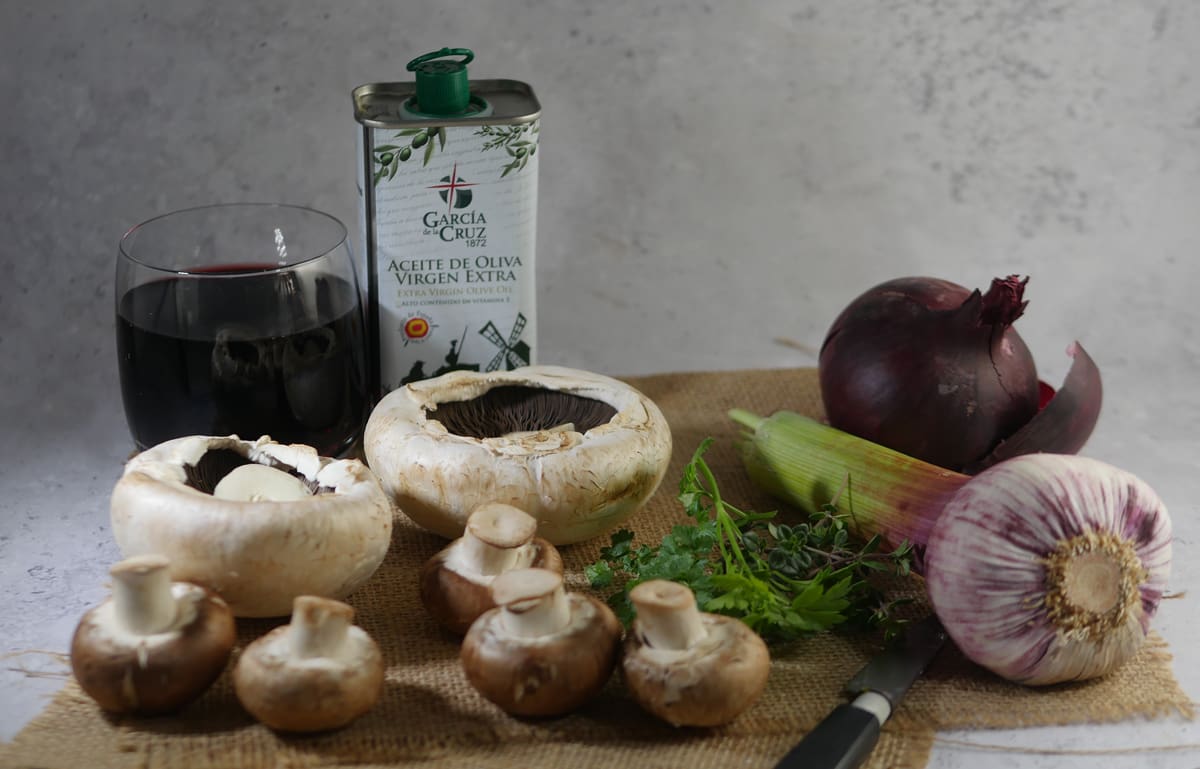 You'll need a handful of thyme and of fresh parsley. I've used wet garlic but you could easily use the normal sort. And, you'll need a mild onion or a couple of shallots. Good olive oil and a large glass of red wine together with salt and pepper to taste make up the list of ingredients.
Once you've got everything together, I'd suggest you let your tenderloin come to room temperature while you make up the mushrooms in red wine. Add a good glug of oil to a saute pan or deep frying pan and heat so that the oil is warm enough to cook the onion but not smoking. Chop the onion finely and add to the pan with the chopped or crushed garlic. Cook for at least 10 minutes over a gentle temperature so the onion softens without caramelising too much.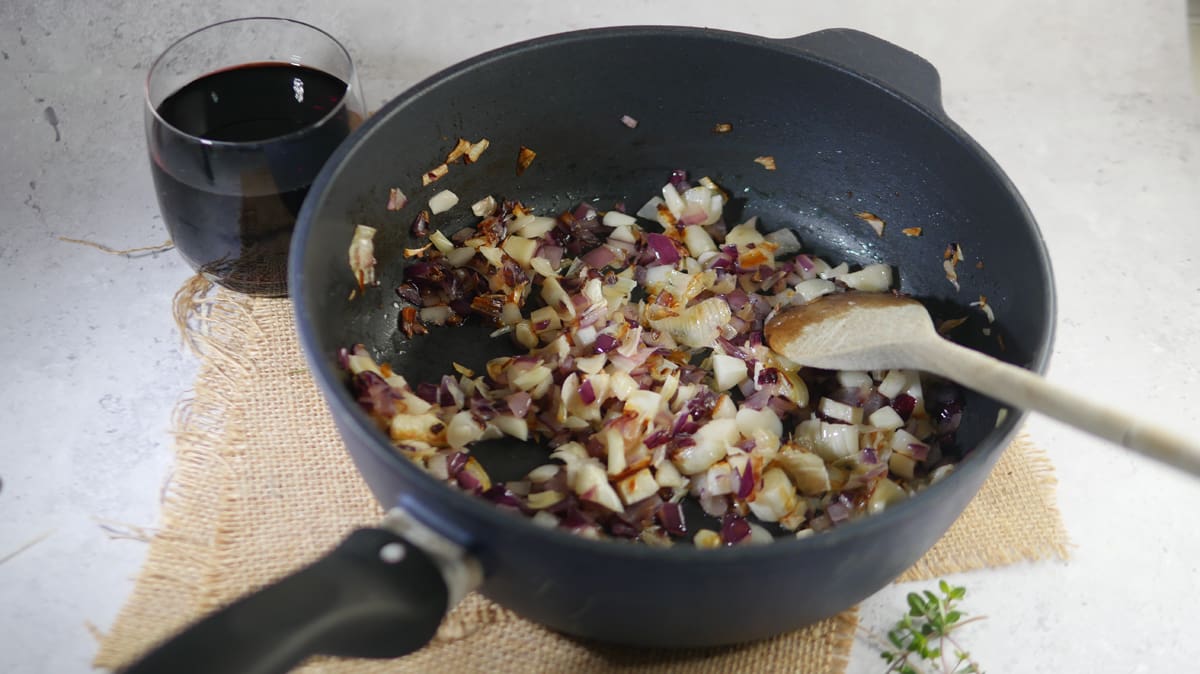 Slice your mushrooms neatly, turn the heat up and add them to the pan. If you find that they won't fit in a single layer, then cook them in batches till they are nicely softened.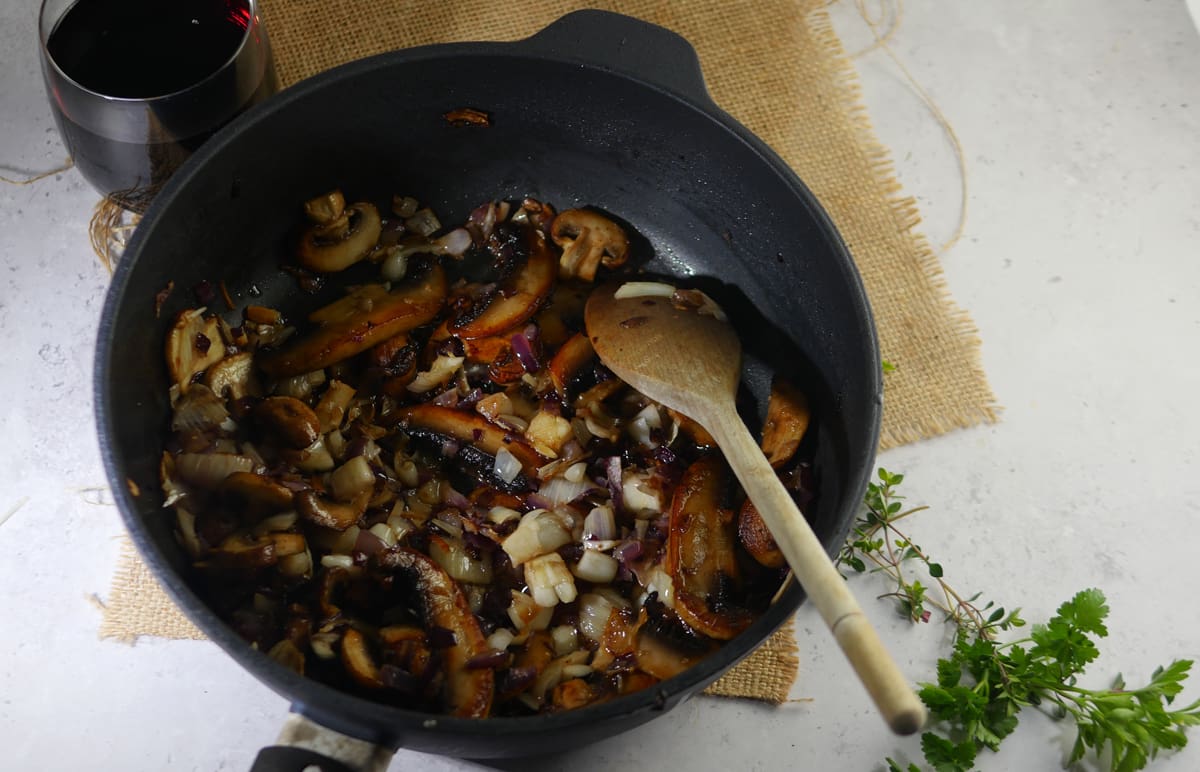 Once your mushrooms are well cooked, add the red wine and cook until you have a beautifully sticky mixture. Stir through the thyme leaves and cook for just a minute or two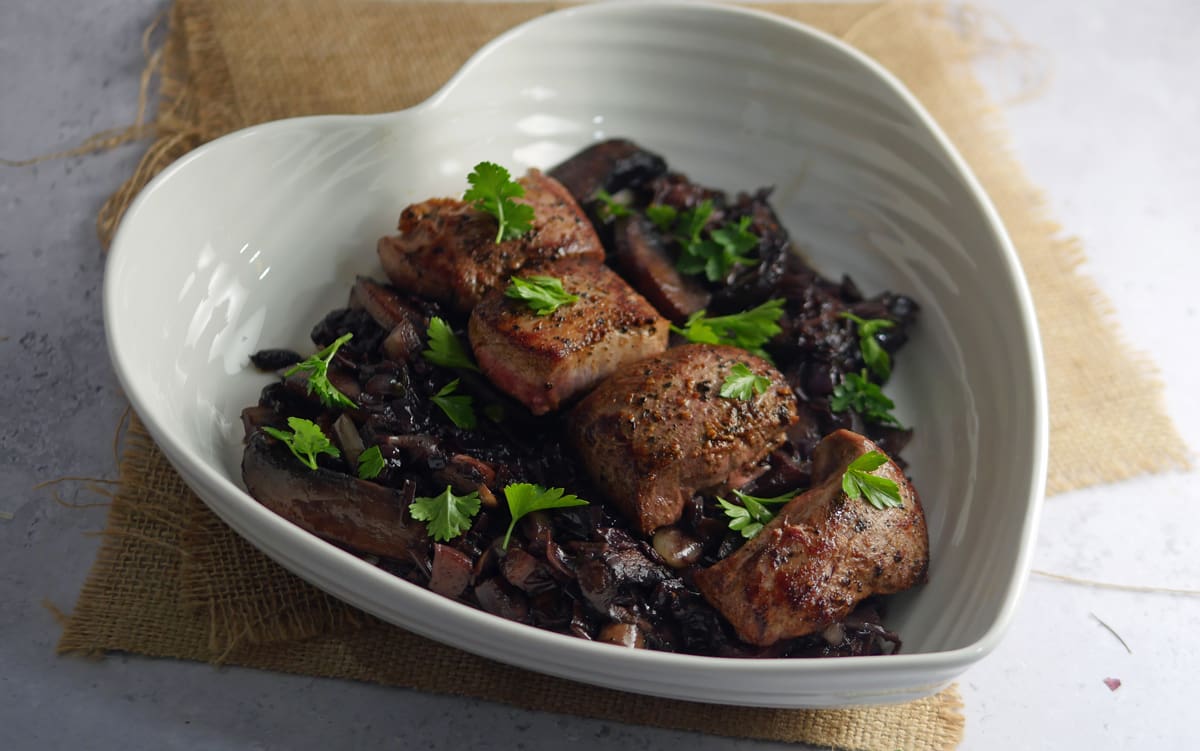 Set to one side while you cook your wild boar steaks. With the tenderloin I seasoned mine with salt and pepper and sealed on a high temperature on each side for 30 seconds before reducing the temperature and cooking for a further 3 minutes on each side. The sous-vide haunch steaks were cooked at 57.5C (medium rare) for an hour and a half before being seared in hot oil for 30 seconds on each side. Both meats were rested for 5 minutes. The pairing with Castello di Radda Chianti was excellent
Here's a printable version of the recipe using tenderloin. I'm aware that not everyone has a sous-vide and will update this feature when I've made wild boar with mushrooms in red wine again – this time using hauch steaks and no sous-vide!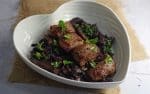 Wild Boar Tenderloin Steaks with Mushrooms in Red Wine
Wild boar tenderloin served with mushrooms in a reduction of red wine
Keyword:
mushroom, olive oil, wild boar
Ingredients
220

g

wild boar tenderloin

cut into 4 steaks

400

g

mushrooms

oortobello or large field mushrooms

2

tbsp

olive oil

1

medium

onion

175

ml

red wine

2

cloves

garlic

or half a wet garlic bulb. Chop finely

1

handful

fresh thyme

leaves only

1

handful

fresh parsley
Instructions
Season your wild boar steaks with salt and pepper and put to one side

Heat 1 tablespoon of olive oil in the saute pan and add the chopped onions

Cook over a moderate heat for 8-10 minutes until the onions are translucent and just starting to caramelise at the edges. Add the garlic for the last 2 minutes of cooking

Add the mushrooms to the saute pan, if necessary in batches so that you are never cooking more than a single layer. Cook till they are soft and starting to go brown at the edge. Stir through the thyme leaves towards the end of cooking and season with salt and pepper.

Once all the mushrooms are cooked, add the red wine and reduce down until it is almost sticky. Keep warm.

Heat the remaining oil in a frying pan and sear the steaks for 30 seconds on both sides over a high temperature

Reduce the temperature a little and cook the steaks for a further 2-3 minutes on each side

Serve the steaks over the mushroom mixture garnished with fresh parsley
Meanwhile, if you are looking for an alternative, do check out our roundup of game recipes where you'll find plenty of options for venison, pheasant, partridge and of course, wild boar!